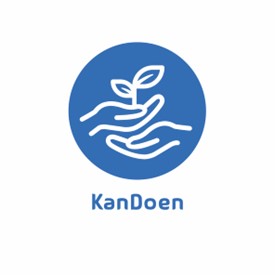 Geef uw fiets een tweede leven
Heeft u thuis een fiets staan die u niet meer gebruikt? En die u graag wilt weggeven voor een goed doel?
Dat kan vanaf nu via het Fietsenplan Venlo Oost. Het plan is bedacht door PROVO (Projectgroep Ons Venlo-Oost) van de Stichting Leutherberg in samenwerking met KanDoen.  KanDoen is een buurtwerkbedrijf waarbij iedereen naar zijn of haar vermogen een actieve bijdrage levert, bijvoorbeeld bij het opknappen van fietsen. KanDoen is gehuisvest in de Vogelhut.
Voor meer info over KanDoen: zie de facebookpagina: KanDoen
Het idee is eenvoudig.
U levert uw fiets die u niet meer nodig heeft in bij KanDoen, Merelweg 1, Venlo. De medewerkers van KanDoen knappen de fiets op, repareren wat nodig is, en zorgen dat hij er weer spic en span uitziet.
Vervolgens wordt de fiets voor een zacht prijsje verkocht aan mensen met een smalle beurs in Venlo. Zodat deze mensen (en hun kinderen) toch over een opgeknapte fiets kunnen beschikken. Uw fiets krijgt dus een tweede leven.
De opbrengsten van de verkoop gaan naar KanDoen. Uiteraard wordt per fiets bekeken wat een redelijke verkoopprijs is. Het fietsenplan is vooral bedoeld voor mensen met een smalle beurs.
Alle fietsen zijn welkom. In goede of slechte staat, kinderfietsen, fietsen voor volwassenen enz.
Praktisch:
Fietsen kunnen doordeweeks ingeleverd worden bij KanDoen, maandag t.m. donderdag van 8.00 uur – 16.00 uur en vrijdag van 8.00 uur tot 12.00 uur. Niet tijdens het weekend en op feestdagen. Eventueel van te voren even bellen: 077 – 3030629. Alle fietsen zijn welkom. Fietsen die niet meer gerepareerd kunnen worden, worden gedemonteerd voor onderdelen of oud ijzer (hergebruik).
Voor nadere informatie: stuur een mailtje naar: kandoennoordoost@huisvandewijk.nl  Of bel met KanDoen, Merelweg 1, 5915 BT Venlo, tel. 077-3030629.